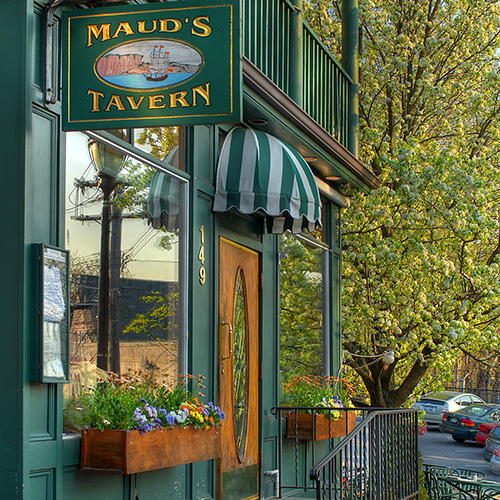 About Maud's Tavern
We've been at this spot for 25 years now! (We are just across from the Hastings-on-Hudson Library and the train station). And we're lucky enough to have attracted a most friendly crowd of people over the years. They're all folks who like to enjoy delicious food, great wines, good conversation, a laugh or two, and perhaps, most of all – a warm and wonderfully safe haven whenever they drop by.
Our Team: Of course, the first people you meet will be the first people you see – a smiling face behind the bar, or a charming hostess who seats you, or a welcoming member of the wait staff who will take your order, serve you with a smile, and make you feel completely at home. And the whole staff has one big thing in common: they like what they're doing, and they like meeting people – people like you.
---
Our Chef: Maud
As you're enjoying your meal – here's who is providing all of that good food for you. It comes from the very heart of Maud's. These are the very experienced, very professional, very dedicated group who make sure that Maud's culinary creations are perfectly turned out. These people are the true indispensables of Maud's – the cooks and all the kitchen staff.
Our Chef is the primary reason for all the excellent food and the daily menu surprises, which run the gamut from good old comfortable dishes to the most sophisticated of cuisines. And our Chef, of course is Maud herself. Academically, Maud has a Nutrition major in college; she is also a graduate of the New York Restaurant School and the French Culinary Institute. But what is more important, Maud has years of experience gained while working in restaurants like The Oyster Bar in Grand Central, The Sign of the Dove, and Le Palmier, culminating in her rise to Sous Chef at the world-renowned Plaza Athenee. (Oh, by the way, Maud also has over 18 happy years as Executive Chef here at Maud's Tavern).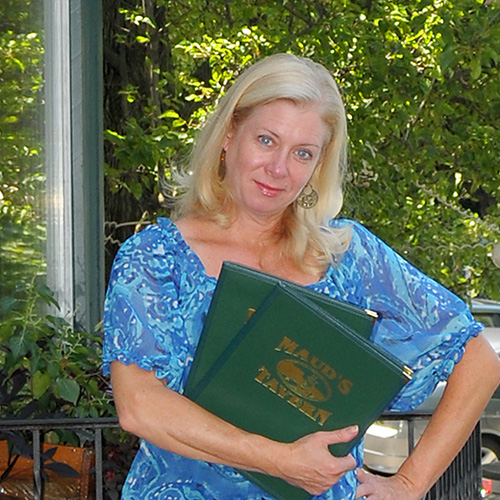 ---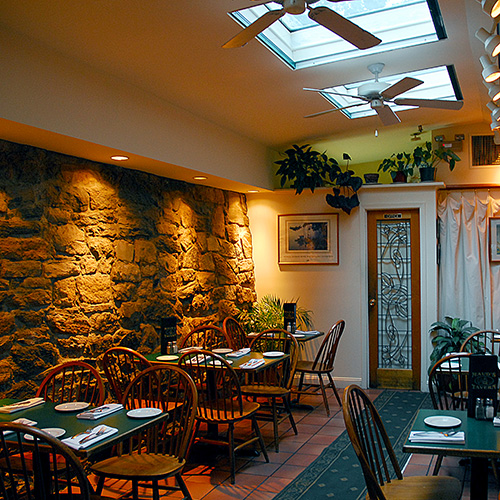 Party at Maud's Tavern
Have your meeting or party at Maud's! Our back room can accommodate up to 32 guests in your own private setting. Arrangements can be made for parties up to 55 guests, combining the back room with adjacent main dining space.